Thursday, April 20, 2017
Remember to bring your juke box money so we can dance to the beat.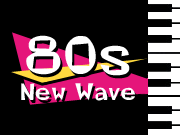 There are tons of sites to help with exam preparation. This is one of them. Study early and study often.
Gilder Lerhrman Institute of American History
Friday, April 14, 2017
There will be an AP Exam Pre-Administration session on
Tuesday, April 18
. Beginning at
9:10
in the Multi Purpose Room (CAFETERIA) at the MIDDLE SCHOOL (in the hallway by the Media Center, take that hallway to the MS, at the end of the hallway go left..will take you right into the MPR)
Please bring a #2 pencil with you.
If you know you won't be there, or have any questions, please see Mrs. Rines in Guidance.
Thank you and have a great weekend!
Wednesday, April 5, 2017
Tuesday, May 2
AM Spanish Language PLEX
Wednesday, May 3
AM English Lit Lecture Hall
Friday, May 5
AM US History PLEX
Monday, May 8
AM Biology
PLEX
Tuesday, May 9
AM Calculus
Lecture Hall
Thursday, May 11
AM World History Lecture Hall
Thursday, May 11
PM Stats
Guidance Conf Room
And of course do well.